give me an idea of how things came about...how & why
did you begin to make music together?

Both Liz and I had been in bands and both of us played guitar, sang, and wrote songs. I had played mostly in hardcore punk bands and she had played in more pop bands. Ida came out of our initial collaborations. We loved
singing harmonies together and we were interested, from the start, in minimal accompaniments for songs. We didn't have some big plan or directive or strategy as a reason for playing songs. It was fun, and we were just writing
songs and singing and throwing ideas around. We did a lot of 4 track recording, and experimented with feedback and using the harmonics and sounds of bowed upright bass (courtesy of Rick Lassiter) in quiet songs without
drums. That was in Brooklyn in 1992-94. We played Prince songs on acoustic guitars and made percussion tracks on pots and pans. Those were the days.

when you were younger, what did you hope to be 'when you
grew up'?

I thought about being a teacher a lot, but mostly, I wanted to be a writer of some kind.

i love both versions of 'shotgun'...why the decision
to remake it?

Thank you! We wanted to document the ways in which the song has changed over time, and we wanted to record it with all of the ideas we had developed about recording through the years. Also, when the opportunity to work with Bernie
Worrell from P-Funk came up, it just took the song where we had always hoped it would go.

who is one of the most overlooked artists these days?
why shouldnt they be overlooked?

I would have to mention two: Matthew Schickele (Beekeeper) is writing some of the best songs I have heard in the last few years. His first "solo" record "Cities Filled With Lights" (Feldspar -a Knitting Factory imprint) is a total
songwriting breakthrough. every song is memorable and heartfelt and his use of dissonance is uncanny, nbelievably complex-yet you still find yourself singing along. It reminds me of Smile-era Brian Wilson music. His new record
goes even further than "Cities..." I wish more people listened to this music. Retsin is the other largely unsung artist for me. They keep growing as songwriters and singers and players of instruments, and are producing their
best work yet. "Cabin in the Woods" is just a beautiful, beautiful album. They have fantastic vocal harmonies that are sweet like Hazel and Alice, but rhythmically, harmonically, and lyrically they are on their own, above
the rest of us, and their peers are not indie rockers at all, but songwriting geniuses like Townes Van Zandt and Michael Hurley. I wish more people listened to this music.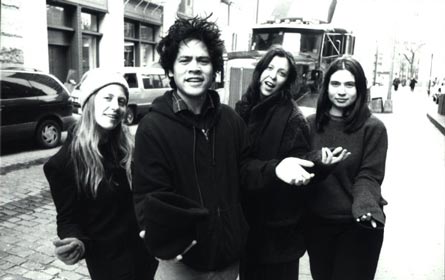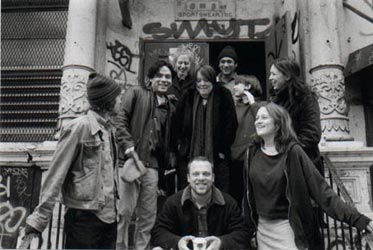 is there an ida song that sums up who you are as a band?

I never have thought about that...I guess I have a hard time with this question because part of what I love about being in this band is that we are always trying to grow and push each other further. Even when we play old songs we try to approach them in new ways. In this sense, it's kind of a
foundational principle for me that no one song or performance sums us up. Maybe that sounds a little precious, but I really believe that. We have three
different songwriters, and my favorite songs of ours go off in totally different directions from each other. It's too hard to pull a couple songs out as being the most representative. On any given night any song might
happen in a way that feels just magical or ecstatic or like something cracks open, and that is what we play music for..I know that sounds vague, but I don't know
what else to say.

what are the positives and negatives about touring?

Sometimes it's good (no one gets sick, we play well, people come to the shows and are into what we are doing, we make enough money for everyone to get paid well, we visit friends and family around the country, no car trouble,
good food, we go to the beach).

Sometimes it's not good (one or more or all of us get sick, we play bad, long drives, nobody is there, equipment breaks, car dies, friends moved out of town, the beach is closed because of toxic waste, coffee from Montana to
Minneapolis, debt).

what does the next year most likely hold for ida and
its members?

Well, Liz and I just had a baby and we havent played a show since January. Mostly we are writing songs, which we will record and then start playing shows again in the fall. Karla is doing solo shows as "K." and has a solo
record out on Tiger Style called "New Problems". We just released 'The Braille Night" LP and have an EP coming out this summer on Time Stereo.

-melissa marie.